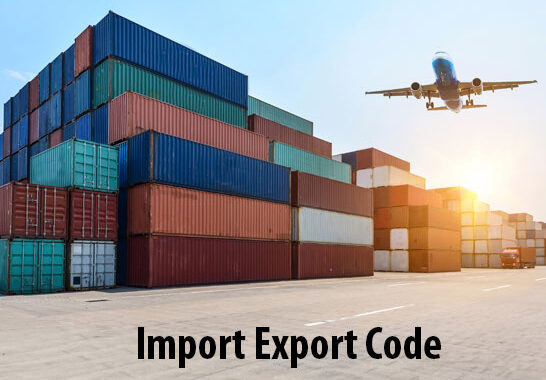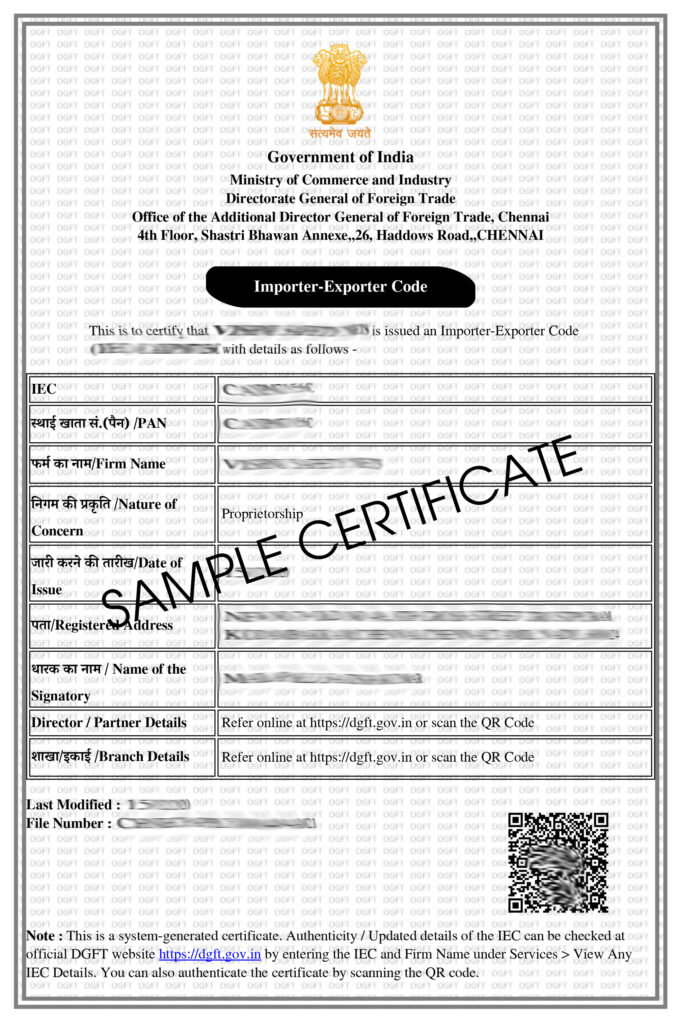 IEC CODE ONLINE
In this competitive world, everyone's wish is to grow their business globally without limiting themselves to the domestic market alone. Even doing business across the globe is not that much easier. There are several procedures, processes, laws to be followed, different registration and licenses have to be obtained. Import Export Code (IEC) is one among the prerequisites when you are planning to import and export from India.
The Importer -Exporter Code (IEC) is a key business 10 digit identification number issued by DGFT (Directorate General of Foreign Trade) Ministry of Commerce and Industries, Government of India. This IEC is permanent and has lifetime validity and needs no update or renewal.  It lasts until the business ceases to exist or the registration is surrendered. Also, the business does not have to do any monthly or annual filings like GST, PF, etc. Once issued, it is valid for all its division/units/factories/branches. IEC can be obtained either in individual name or under company's name. On Introduction of GST, IEC Number is the same as the PAN of the Firm/ Individual. IEC which is mandatory for Exports or Imports whether it may be an Individual, Partnership, LLP, Limited Company, Trust, HUF and Society.
This code is generated within 5-15 working days after the documents are submitted and all the corrections required are made. IEC is required by importers to clear customs and shipment and to transfer money to foreign banks. Exporters require IEC to send shipments and receive money from foreign banks. No export or import shall be made by any person without obtaining an IEC. For services exports, however, IEC shall not be necessary except when the service provider is taking benefits under the Foreign Trade Policy.
If you are looking to expand your market and go beyond country borders it is mandatory to get the IE Code.
LIST OF DOCUMENTS REQUIRED FOR IE Code REGISTRATION:
Scanned Documents for Upload (as PDF and Max file size of 5 MB).
a. Individual's or Firm's or Company's copy of PAN Card
b. Proof of establishment/incorporation/registration.
c. Proof of Address can be any one of the following documents:
Sale Deed, Rent agreement, lease deed, electricity bill, telephone landline bill, mobile, postpaid bill, MoU, Partnership deed
Other acceptable documents (for proprietorship only): Aadhar card, passport, voter id
In case the address proof is not in the name of the applicant firm, a no-objection certificate (NOC) by the firm premises owner in favour of the firm along with the address proof is to be submitted as a single PDF document.
d. Proof of Firm's Bank Account
International Market Reach
Reduces the Risk of Illegal Transportation
No Return Filing Required for IEC
Easy Avail Benefit of Govt. Schemes
Benefits of IEC Registration
Expansion of Business
IEC assists you in taking your services or product to the global market and grow your businesses.
Availing Several Benefits
The Companies could avail several benefits of their imports/ exports from the DGFT, Export Promotion Council, Customs, etc., on the basis of their IEC registration.
No need for renewal
IEC code is effective for the lifetime of an entity and requires no renewal. After it is obtained, it could be used by an entity against all export and import transactions.
No Filing of returns
IEC does not require the filing of any returns. Once allotted, there isn't any requirement to follow any sort of processes for sustaining its validity. Even for export transactions, there isn't any requirement for filing any returns with DGFT.
Easy Processing
It is fairly easy to obtain IEC code from the DGFT within a period of 10 to 15 days after submitting the application. There isn't any need to provide proof of any export or import for getting IEC code.