FSSAI Registration in Chennai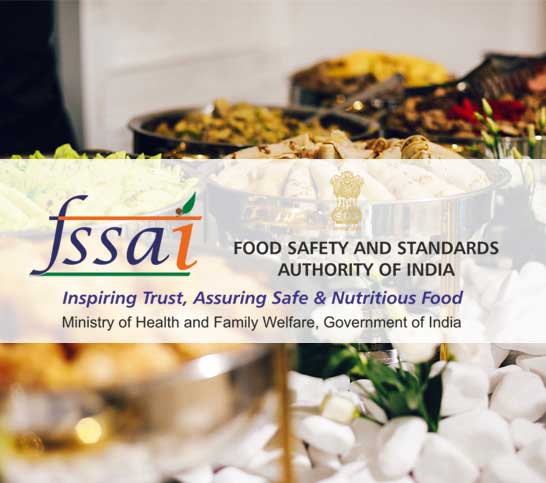 FSSAI LICENSE CHENNAI
FSSAI stands for Food Safety and Standards Authority of India which is an organization that monitors and governs the food business in India. It is an autonomous body which is established under the Ministry of Health & Family Welfare, Government of India.
The FSSAI has been established under the Food Safety and Standards Act, 2006 (FSS Act) which is a consolidating statute related to food safety and regulation in India. 
FSSAI is an authority to provide a food license to every food business in India. 

FSSAI makes sure that the food business runs with the appropriate license and a quality check to

curtail the food adulteration and sale of sub-standard products.

The food businesses are required to follow the FSSAI rules and guidelines. 

FSSAI is entirely responsible for setting the standard and principles and controls for the welfare of food businesses in India.
LIST OF DOCUMENTS REQUIRED FOR FSSAI REGISTRATION:
For Basic Registration
Eligibility: If the annual turnover of a food business is below Rs. 12 lakh then basic registration of food licensing is required.
Self Attested Copy of PAN Card & Aadhar Card
Proof of Place of Business: If Rental Property – Rental Agreement, If Own Property – Sale Deed
For State & Central License
State License Eligibility: If the annual turnover of the food business is more than Rs. 12 lakhs and less than Rs. 20 crores then one has to get state FSSAI License.
Central License Eligibility: If the annual turnover of the food business is more than Rs. 20 Crores then central FSSAI License is required.
Incorporation Certificate
List Of Directors /Partners
FSSAI License Validity
FSSAI License rules are hard and fast. FSSAI Licenses issued to food businesses are valid for a period of 1 to 5 years.  FSSAI registration fees vary as per tenure of the FSSAI License. Each food business operator needs to apply for FSSAI renewal 30 days before the expiry of the current food license.
Our Service Plans
Registration (for Petty Food Business)
₹ 1,200*
*Inclusive of Govt. Fees

Annual turnover of fewer than Rs.12 lakhs

Manufacture or sell food products (on own or via retailers, hawkers, itinerant vendors or temporary stall owners)

Who distributes food regularly, publicly, for instance, at religious or social gatherings
State License (for Medium food Business)
₹ 2,000*
* Plus Govt. Fee Rs.2,000 – Rs.5,000

Annual turnover Rs. 12 Lac to Rs. 20 Crore

Manufacturers, storage units, transporters, retailers, marketers, distributors etc

Dairy unit processing more than 50000 litres of milk daily or more than 2500 MT of milk solid annually

Units engaged in processing plants including re-labellers, re-packers and producing units up to minimum 2 MT per day.
Central License (for Large Food Business)
₹ 2,500*
*Plus Govt Fees Rs. 7,500

Annual turnover exceeds the amount of 20 crores.

All manufacturers of proprietary foods.

Food processing units that have premises in Central Govt. Agency

All Importers, 100% Export oriented units,

large manufacturers, food operators in airports, seaports.
Businesses that require FSSAI Registration/License
Food importers / Exporters
Hotels
Food Chains
Food Sellers and resellers
Businesses that require FSSAI Registration/License
Food Transporters
Restaurants
Retailers having Food Outlets
Food Canteens / Cafeteria
Businesses that require FSSAI Registration/License
Catering Services
Dairy Processing
Processed Foods
Packaged Food Manufacturers
Benefits of FSSAI Registration/ License
Using the FSSAI Logo
Once you have the registered, you can use the FSSAI logo in Food products and also in the marketing pamphlets in order to publicise your food's superior quality over others. The FSSAI logo is seen as a mark of validity and also for assurance by the consumers. It helps you in developing a brand name.
Legal Advantages
FSSAI Certification will enhance the chance of legal enforcement and control over the department at a certain point and will encourage the establishment of several things in a particular area.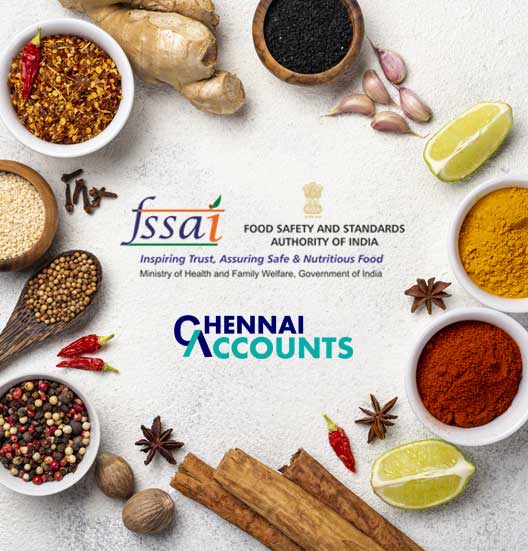 Easy Process
In reality, the process is not so cumbersome and there are a lot of consultancies that can help you get the license with ease. The actual cost which is required in order to obtain the license is less than what you will have to pay for it as the penalties if you are caught.
Trust of the Customers
An authentic communication is necessary to gain the customer's trust. It will conduct better service and also keep the customers from unhealthy and adulterated food supply.
Government Funding and Loans
The FSSAI registration will offer the privileges of Government Funding and Loans that can be easily accessible for the business operators.