MSME Registration Services in Chennai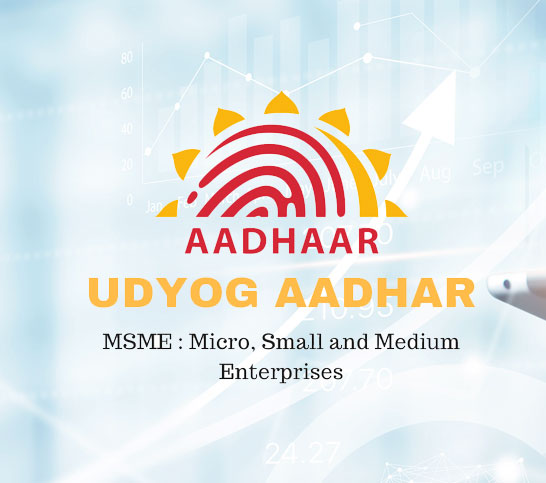 MSME REGISTRATION SERVICES
Developing countries like India, major economic growth relies on the micro, small & medium Enterprises. MSME sector is the backbone of the Indian economy.
MSME sector contributes to employment, exports, manufacturing and many industrial units in India. Not every business comes under this MSME Category; The Government has set some criteria based on Investment & Annual Turnover as a benchmark to qualify as a MSME industry. Only manufacturing & service industries are eligible for MSME Registration. Traders companies are not covered under this scheme since they only act as a middleman between manufacturer and consumer.
MSME Definition has been revised by our finance minister in the Self-reliant India Scheme. Eligibility criteria for MSME Registration as below:
Micro enterprises – The investment doesn't exceed Rs. 1 Crore & Turnover doesn't exceed Rs.5 Crores 

Small enterprises – The investment doesn't exceed Rs. 10 Crores & Turnover doesn't exceed Rs.50 Crores 

Medium enterprises – The investment is more than Rs 50 Crores and doesn't exceed Rs 250 Crores
Existing users of MSME can approach us for re-registration in the new portal. The Old MSME (Udhyog Aadhar Number) will be valid only till 31st March 2021.
Though there are various benefits like tax reliefs, loan eligibility, concessions & subsidies on getting MSME Registered, we also suggest you get registered under Goods & Service Tax (GST) which helps to increase your business credibility. We help you in getting your GST Registered. We provide GST Registration service with competitive prices. We handle all registration work right from collecting the document, verifying, submitting, tracking till handover of the registration certificate.
Being a startup business we help in maintaining your books of accounts, you can check out rates in Bookkeeping services. We file individual, firm & companies Income tax returns on time to avoid penalty.
LIST OF DOCUMENTS REQUIRED FOR MSME REGISTRATION:
Copies of Sale Bill and Purchase Bill
Partnership Deed/ MoA and AoA
Copy of Licenses and Bills of Machinery Purchased
The basic business activity
Investment details (Plant/equipment details)
ON-TIME SUPER FAST SERVICE
Get your MSME Certificate within an hour of submission of all documents.
AFFORDABLE COST
Our cost is very cheaper when compared to other professional with the quality of service with customer satisfaction
DATA SECURITY & TRUST
Personal details & the data given to us will be secured with 100% guarantee. We maintain the trust in all means
Benefits of getting MSME Registration
LESS INTEREST RATE
The bank loans become cheaper around 1% to 1.5% Interest which is a very lower interest than other regular loans
EASY PAYMENTS CLEARANCE
Helps in easy clearance of any pending payments with One Time Settlement Fee.
50% OFF ON PATENT FEES
Cost of getting trademark and patent registration are available at 50 % concessional rate.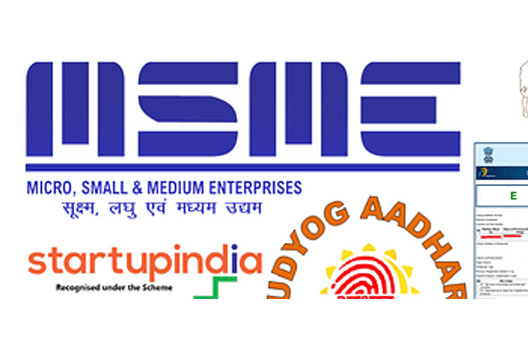 APPLY GOVT. TENDERS EASILY
MSME Industries will get benefit of taking government tenders upto 200 crores & also subsidy to Power & taxes.
TAX BENEFITS
Enjoys various tax rebates and also get exemptions from certain direct taxes in the initial years of business.
ELIGIBLE FOR MUDRA LOAN
The maximum loan amount up to Rs. 10 lakh is offered for existing and established business units and MSMEs