Payroll Processing Services in Chennai
PAYROLL PROCESSING SERVICE
Payroll is a list of employees who are working in an organisation. It refers to a series of accounting transactions involved in the process of paying employees for the services rendered after taking all the statutory and non-statutory deductions into account. It involves payment of payroll taxes, insurance premiums, employee benefits and other deductions too.
There are various places where organizations can make Payroll mistakes. This happens faster than we think like not paid accurately or delayed in Paying. These mistakes will ultimately affect the entire employee morale which in turn affect the business.
To avoid such mistakes the business entity should have an effective and efficient payroll process that ensures employees are paid accurately and consistently and gives the business owners a chance to focus on other aspects of their job.
The Smart Move Is Outsourcing
Savings in time and money, better data security are the main reasons to explore the benefits of Outsourcing today.
LIST OF DOCUMENTS REQUIRED FOR PAYROLL PROCESSING
Salary Data:
Salary Structure 

Salary Eligibility for Benefits

Notice Period & Payment Settlement Terms

Revised Salary & Arrears
Leave & Attendance Data:
Attendance Policy & Attendance Data

Current Work & Shifting Timings

Leave Eligibility for Benefits

Leave Sanction status
Employee Data:
Employee Complete Data – (Existing & New Joined)

Income Tax Declaration

Submission of Expenses & Investment Proofs

Facilities & Deductions Availed
RECOGNITION
Will be Recognised as a Supplier of Goods & Services legally
CREDIBILITY
Increases credibility of the business on paying taxes and filing returns.
IDENTITY
Helps in identifying your business by other registered people.
AUTHORIZATION
Legally authorized to collect tax & Claim Input Tax credit.
How Payroll Contributes Positive Culture?
BUILD REPUTATION
Apart from financial obligations towards its employees, a business has to ensure that all payroll activities follow the tax obligations and stick to employment rules This is vital for building a strong employer brand
Accessibility of Records
We live in a digital world, where manual paperwork is useless & outdated. Businesses can benefit from accessing their current & previous records effortlessly which leads to better payroll & employee experiences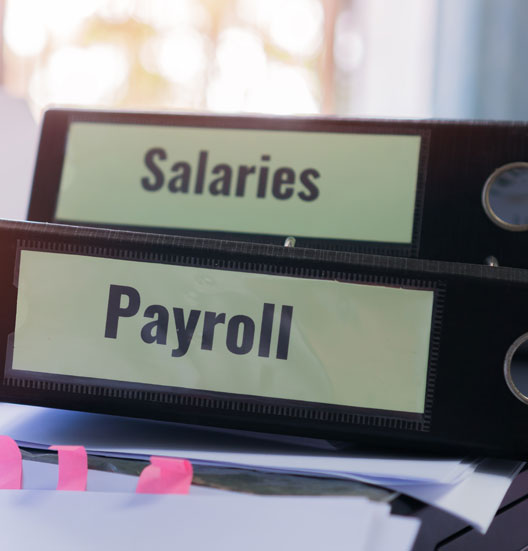 Boosts Employee Involvement
Receiving Salary accurately, on time & getting recognized for achievements makes the Employee to increase this engagement into business with Involvement & passion.
Progression from employees
Right way to recognize the employees achievements is to be paid with Incentives and allow them with frequent appreciation & benefits. This makes the employees progress better in their job.
Better use of Resources
Excess Staff in any department can be utilized in other departments & Proper time accountability of employees will happen simultaneously only when Better Payroll system is followed. This allows utilization of resources in enhanced way